A simple brand platform and a rather crafty commercial to launch it.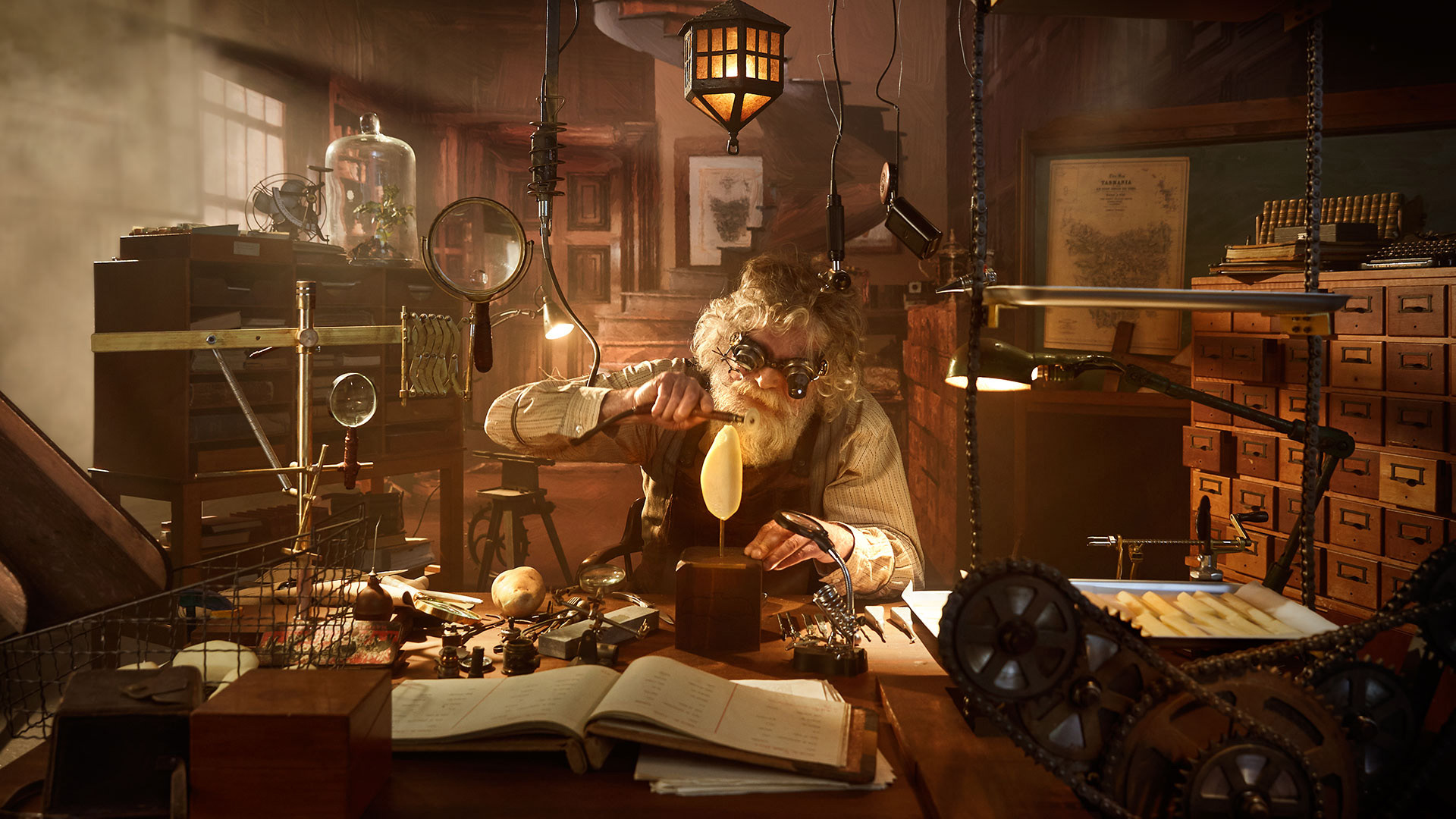 'We Prep. You Cook'
The brand platform was launched with a beautifully crafted commercial
showcasing the key steps of making the product through a series of unusual characters and whimsical worlds. From potato beautifiers and a Topiarist, to an eccentric chip cutter and a mountaineer reminiscent of Edmund Hilary in the Arctic, each were chosen for their unique skillset, and pictured in an equally unique environment.   
The team created six, movie-like sets for each of the characters. They all featured 7m by 3m hanging backdrops that were propped out mid ground with working mechanical sets. This created depth within the dioramas and gave each scene an added level of craft and quality. The music was also composed with the same care; layering sounds to create a rhythmic soundscape, marching the piece to life. One ton of dirt and 320 potatoes were used to create the finished product.
All a bit of fun really - but it worked.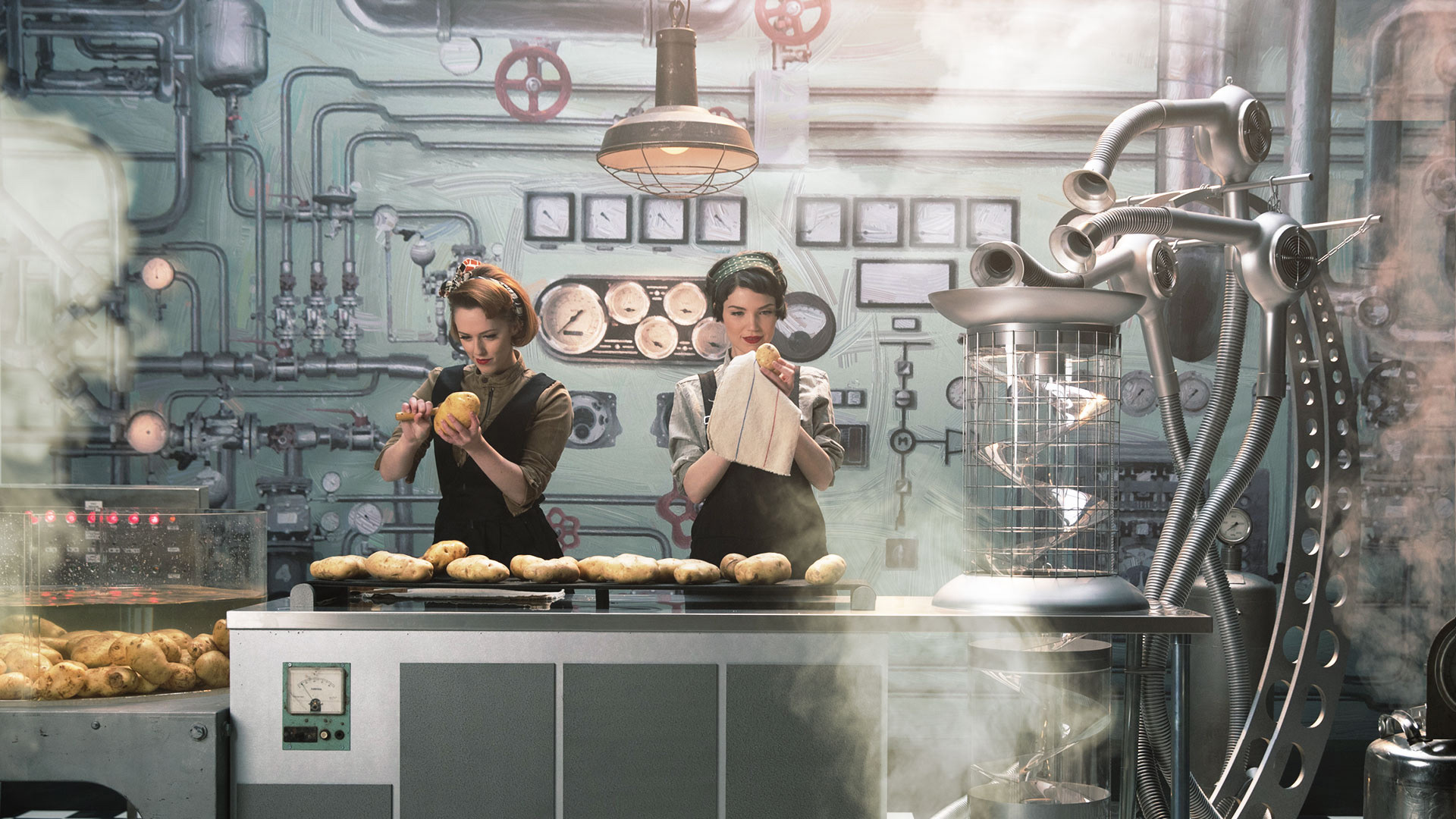 Executive Creative Director: Kieran Antill
Creative Director: Jess Lilley
Senior Creative: Katie Moore
Senior Creative: Nicholas Sellars
Senior Designer: Jess Van De Vlierd
Senior Planner: Brigitte Bayard
Group Account Director: Jessica Johnson
Account Manager: Emma Rutherford-Ward
Producer: Sandi Gracin
Production Company: The Pool Collective
Director: Simon Harsent
Music: Deklen Harsent
Media: Initiative
CLIENT CREDITS:
Brand Manager: Laine Birnbaum
Marketing Communications Manager: Evonne Williams
Marketing Communications and Branding Manager: Justin Taylor
General Manager, Marketing: Suzanne Harman