The world's largest mass participation event ever.

Vote Earth changed Earth Hour's focus from creating awareness to creating action. An integrated global campaign that transformed the light switch into a vote for Earth. The campaign transformed Earth Hour from a symbol into a political mandate for action in the lead up to the 2009 United Nations Climate Change Conference.
The Official artwork

Created in collaboration with Shepard Fairey & Studio No.1 (LA).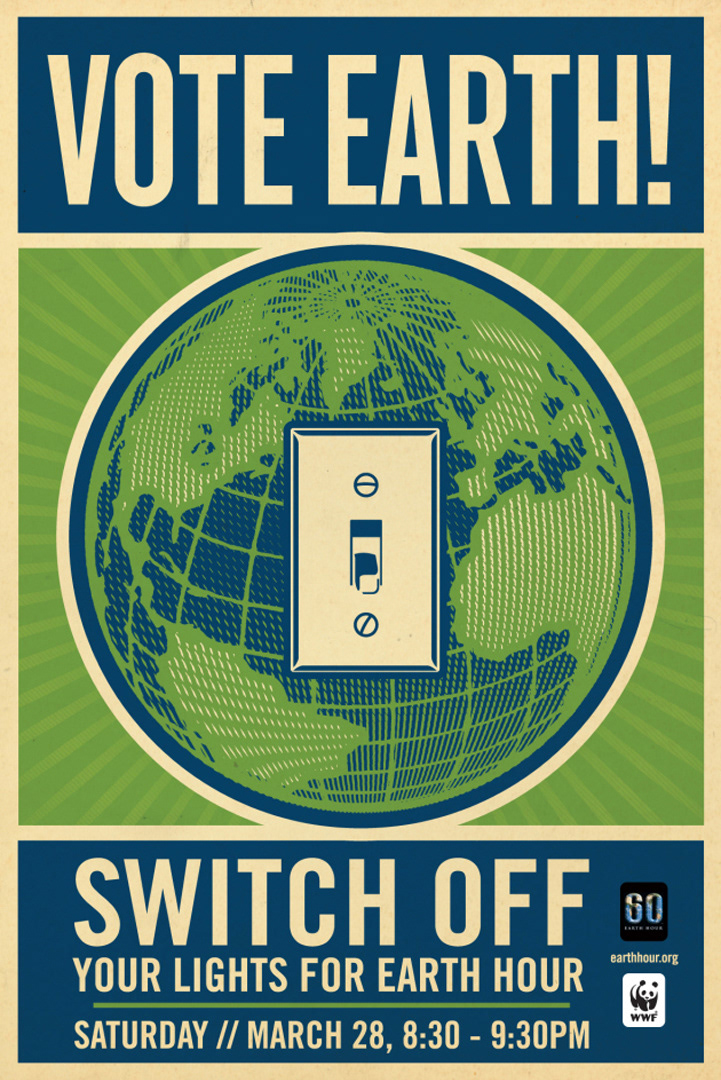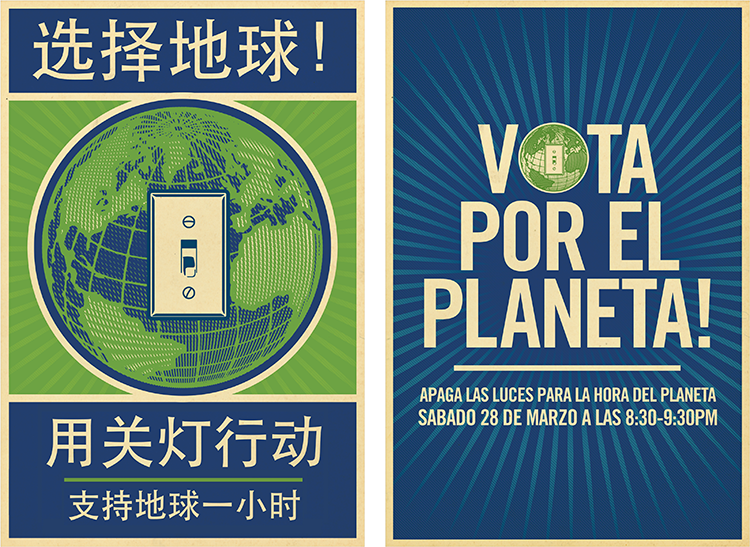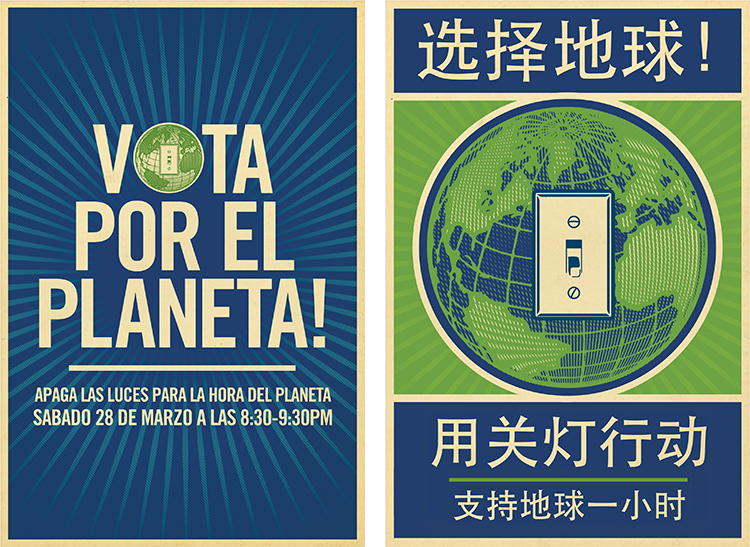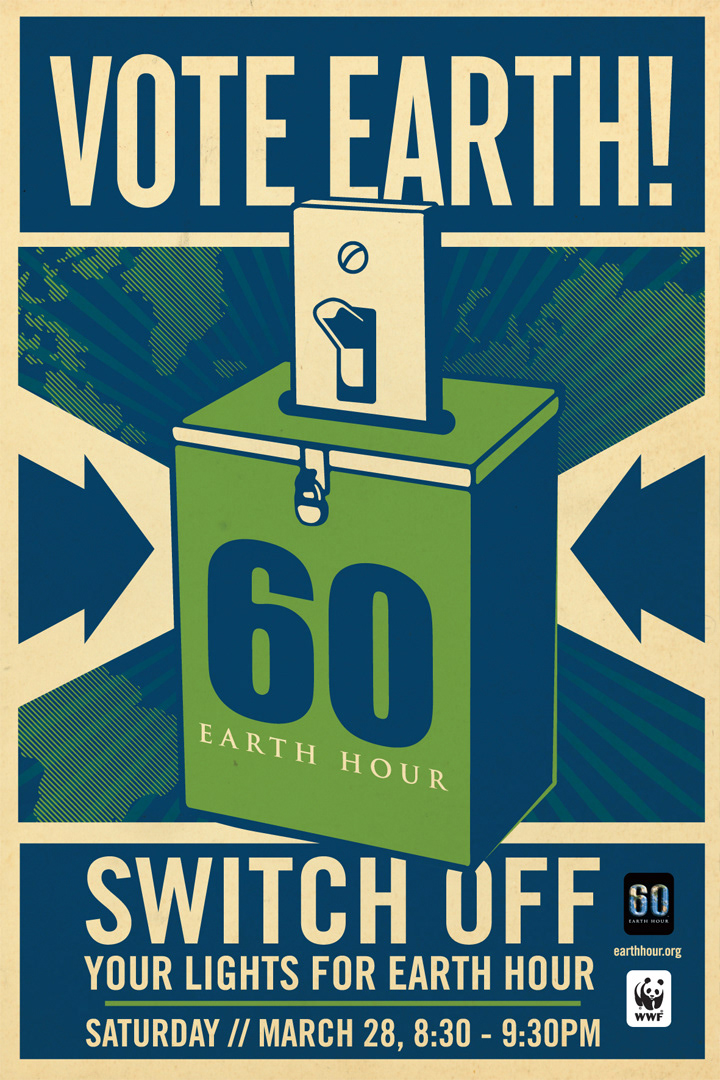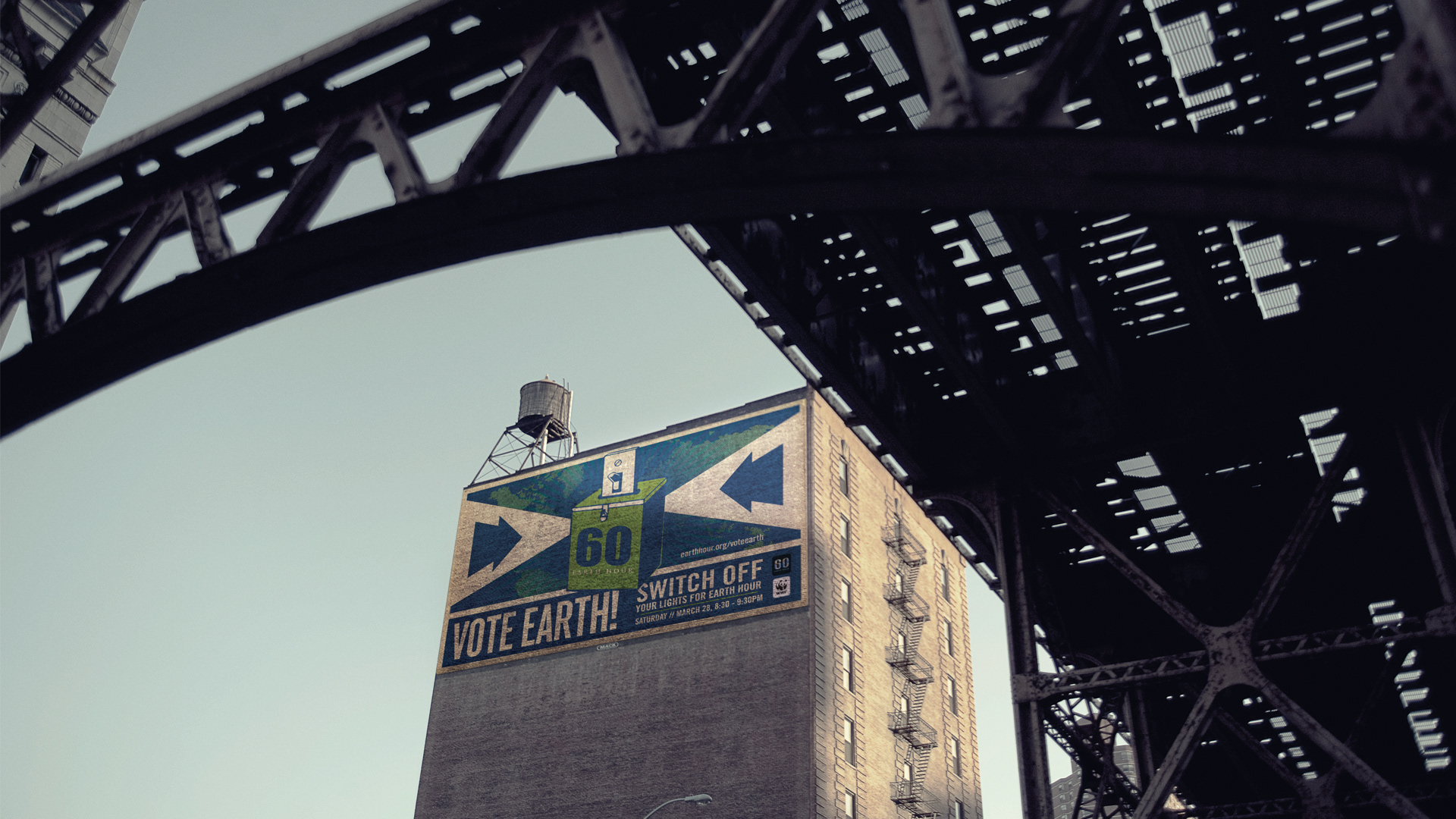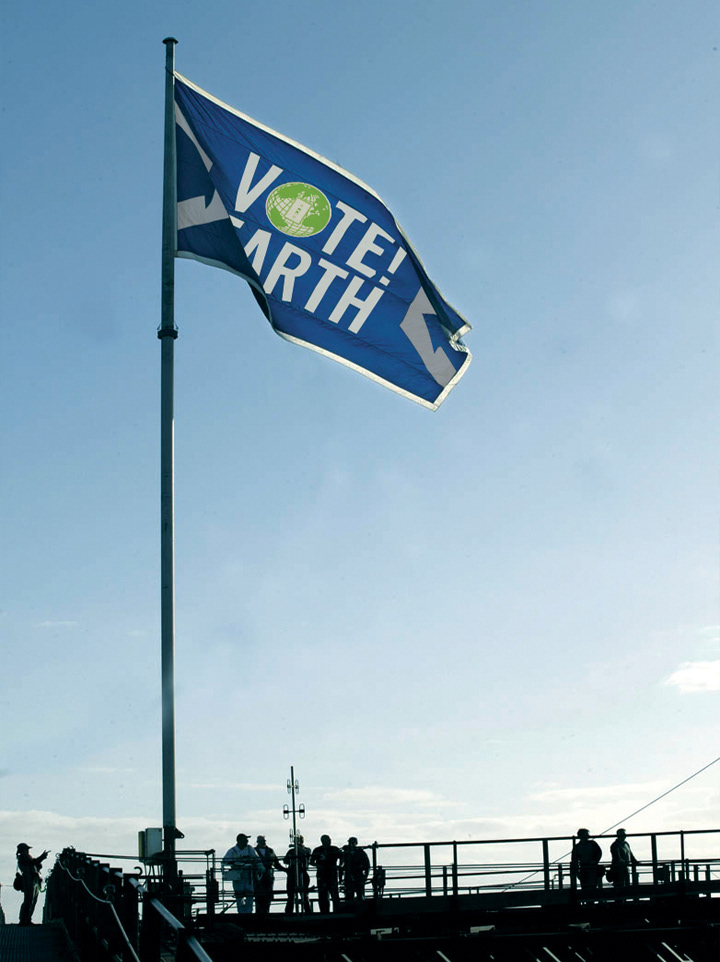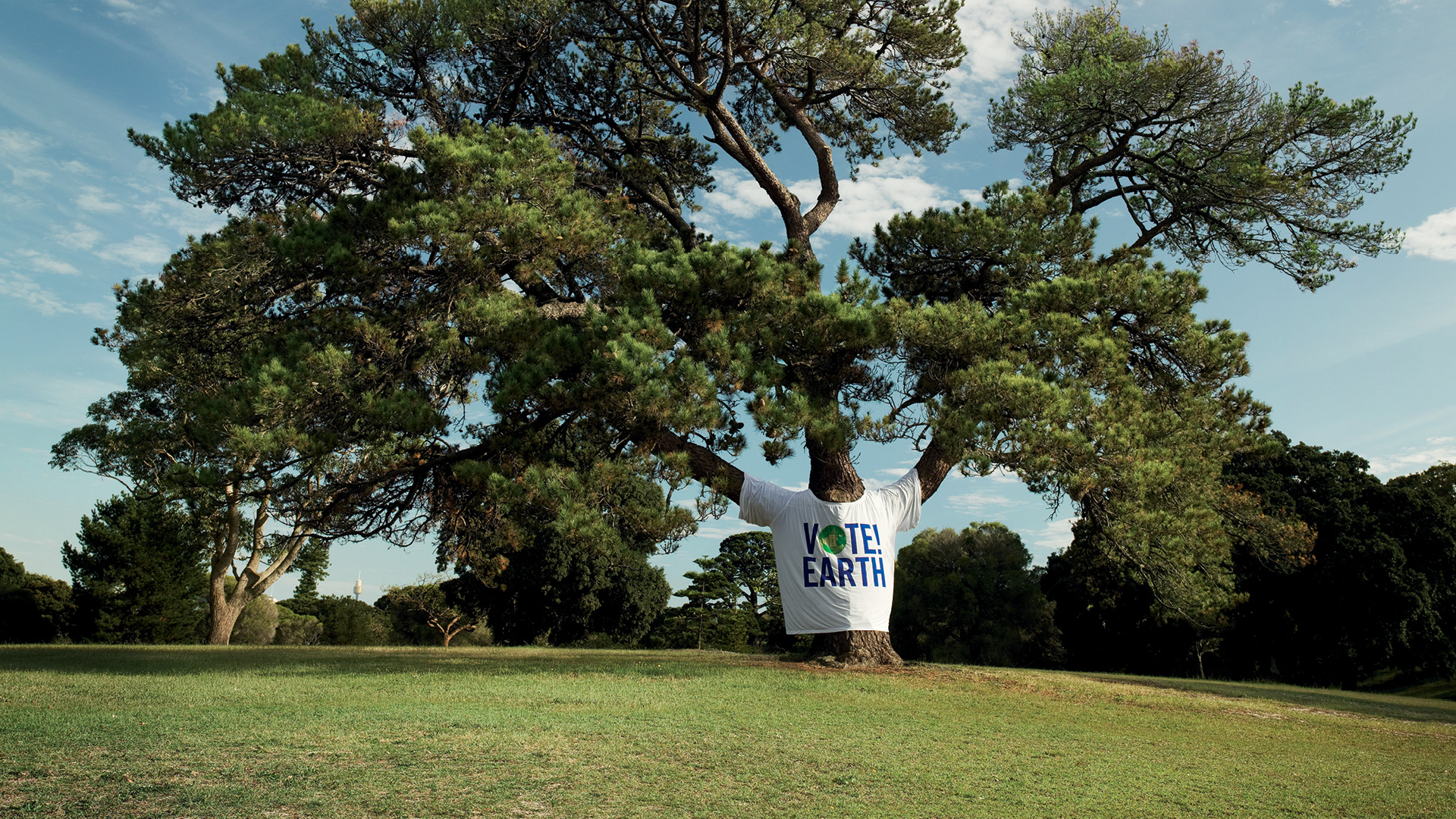 Watch the offical launch film.

Animation developed with Syd Garron, with other celebrities and politicians rallied worldwide including Cate Blanchett - the voice of the campaign.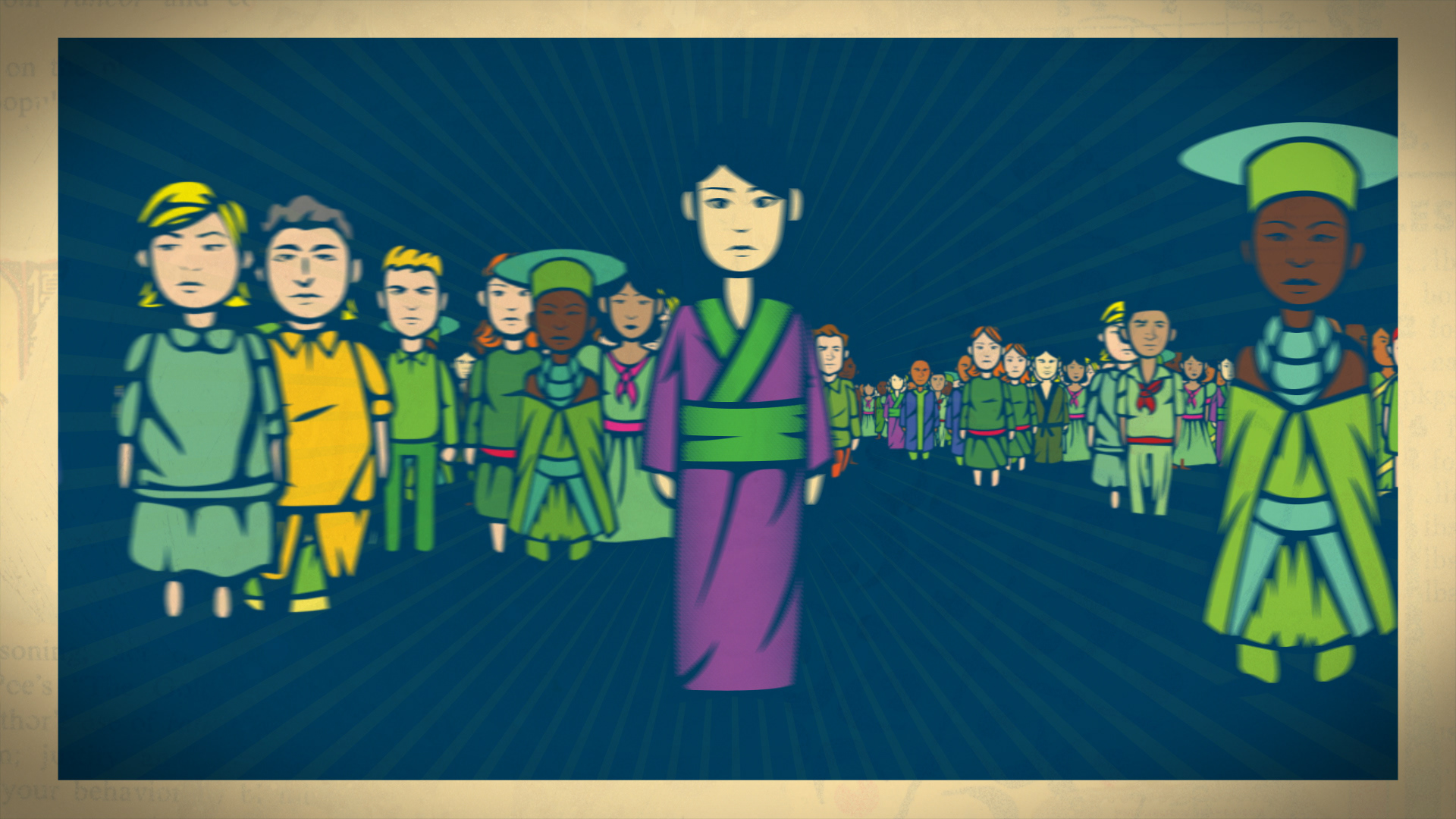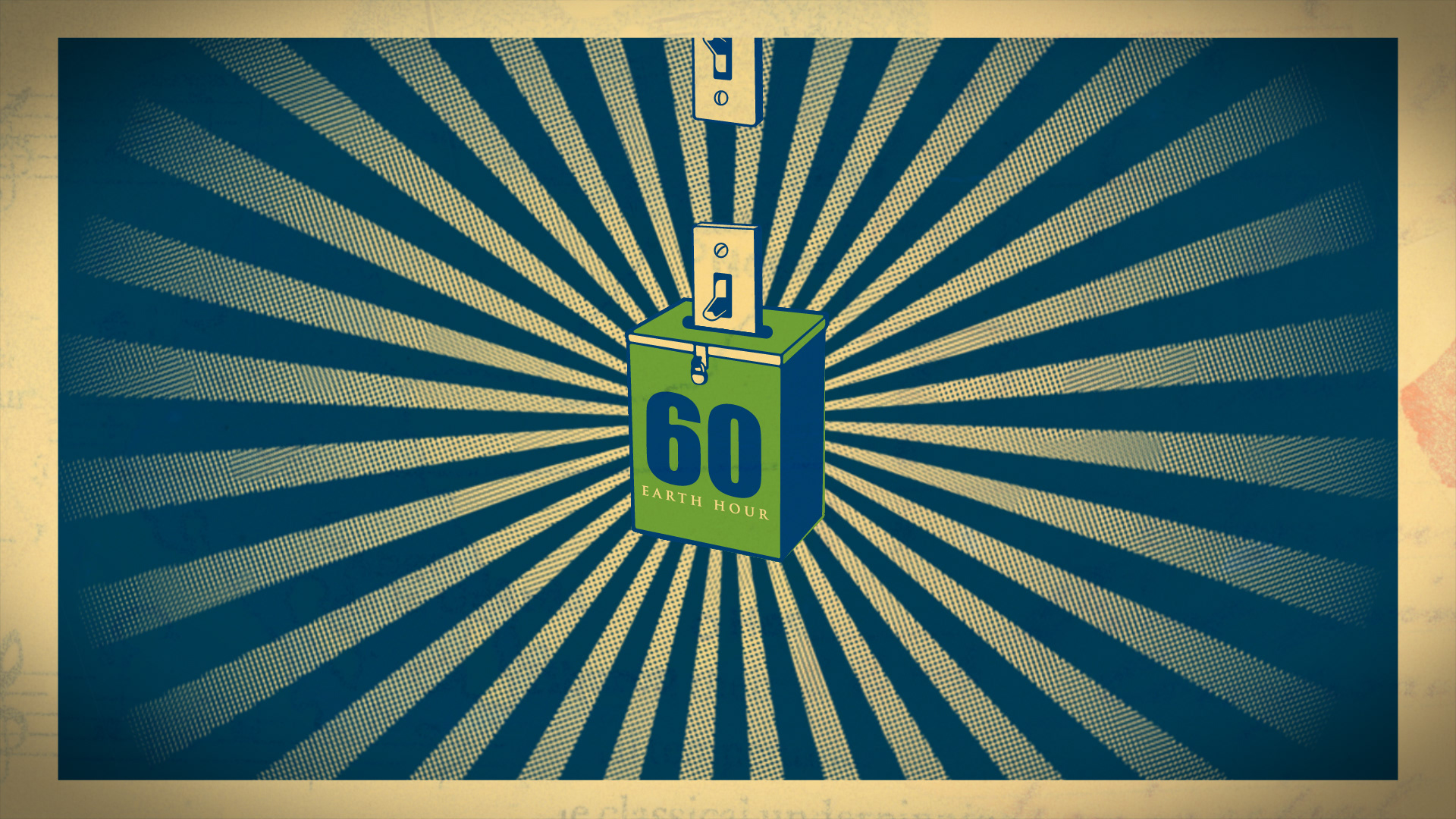 The official site

Housed everything from counting down to the event, giving tips for running your own earth hour event and the all important free global assets to spread the word.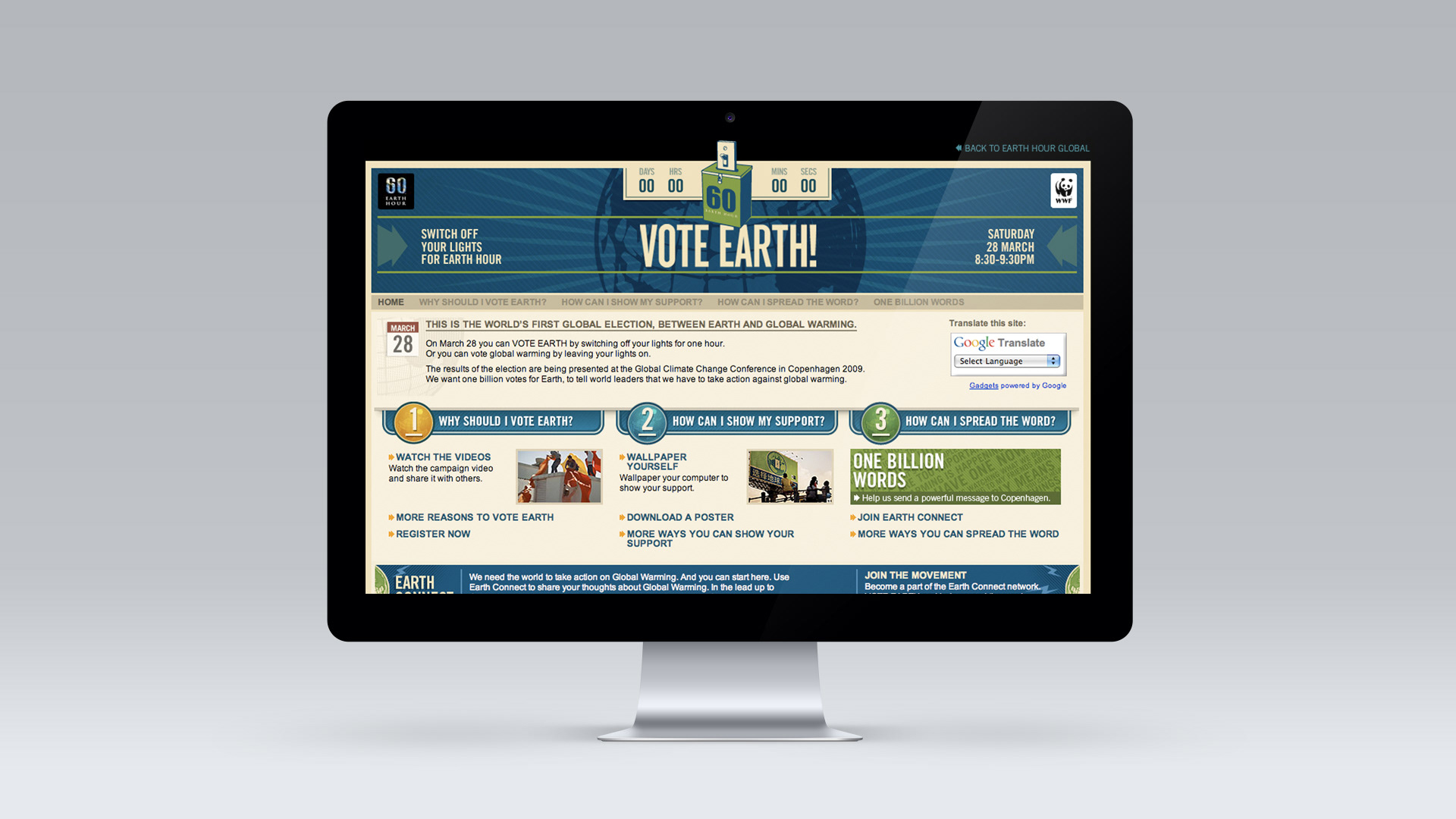 Results

1 billion people turned off their lights and voted Earth.
Over 4,000 cities across 88 countries participated
1 in 7 people turned off their lights a total of 1 billion people - Fairfax Media [ ] 2000% increase from the previous year's Earth Hour
87 million online mentions
No. 1 topic on Twitter and YouTube on the day of Earth Hour